Review
Desire brought them together; tragedy may tear them apart...

Lucian and Lia attempt to deal with the aftermath of the violent attack on her by her stepfather. As events unfold in their lives, Lia finds that she can no longer be patient with the man that she loves, because his secrets are tearing them apart.

Lucian cannot deny the fact that he's fallen in love with the brave and beautiful woman who has lived a life of horror. He wants nothing more than to protect her, but soon realizes that he may be the person who will hurt her the most.

To be together, they'll have to fight demons from their pasts that threaten to tear them apart.
Review

"Fractured" picked up where "Pierced" left off. Lia awakes in the hospital after being viciously attacked by her step-father. Lucian is by her side and will not leave her. Lucian reveals his true feelings..

"Oh, Lia, I'm not going anywhere. The only way I'll leave this hospital is if you're with me. You're mine, I'll never let anyone hurt you again."

After leaving the hospital Luc continues to stay with Lia at "their' apartment. Lia hides her true feelings, she feels dirty after what had happened to her, until she finally breaks down while taking a shower. Luc finds her scrubbing her skin away. "I didn't mean to do it, Luc. Since...I haven't been able to wash it all away. I keep trying, but still feel his hands on me." After this incident Lia takes baby step forward to start living her life again.

There are still many secrets hidden and threaten Luc and Lia's relationship. Secrets slowly start to be revealed. Lia walks in on Luc snorting cocaine. She doesn't run away she only comforts him. During a pregnancy scare, Luc reveals more information about his relationship with Cassie.

Luc receives news that Lia's step-father, Jim Dawson, has been found murdered. When he reveals this information to Lia she falls apart. She destroys everything insight. Lia discovers the truth about her life, "He took everything from me, and I didn't even understand that until today."

Lia continues to move forward with her life. Luc has also decided to take a step forward and by seeking help with his addiction. "It has enabled me for years to push my demons aside instead of dealing with them."

Unfortunately, the healing doesn't stop the secrets from being revealed. When Lia is informed that her college tuition has been paid in full, she discovers a big secret and feels betrayed. "We've hit a roadblock now. Your secrets are tearing us apart." We are left with another cliffhanger. What will be come of Luc and Lia's relationship? Is Cassie back? What does Cruella have to do with Cassie?

I took my time enjoying this story. I didn't want to miss a single nuance of their relationship. Lucian is a commanding, caring, and bossy alpha. There's still a mystery that needs to be revealed. I enjoy when an author doesn't reveal all their cards from the get go. Mysteries stir the imagination. The characters are well developed and I feel committed to their story. I can't wait for the next installment of this series. If you're not ready for cliffhangers you may want to wait till the final book is released.
Follow me on Twitter: ReadKeepMeSane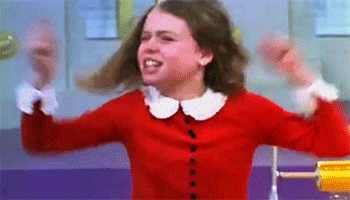 "The realization snaps something inside me. I wrench myself from Lucian's arms and completely lose it. My anger bubbles like molten lava flowing through my veins as I begin throwing everything in my path."